2022 EVENT POSTERS ARE BEING CREATED BY OUR WONDERFUL ARTIST !
​Please check back soon for more information to come, but below is the information from last year.




​​​​​​​​"A LEGACY OF MUSIC"

Each year the event poster changes its focus, and 2022 will feature something special to Mandeville:





Look for The Poster Tent



If you are interested in purchasing a Reunion Poster, they will be available for early purchase so please check back here soon. A limited number of prior year posters will also be available for purchase the day of the reunion, so be sure to stop by The Poster Tent for a visit. For your convenience, orders for mailed posters can be placed early, and will also be accepted for a week into June for the same price price. (Translation: no shipping charges).

Each reunion poster is produced on quality Fujicolor Crystal Archive paper with a medium luster finish. The event poster was created in a horizontal format* -- ready to be inserted directly into a standard 16 x 20 aluminum or wooden frame, without the need of a matte or the expense of custom sizing. "Keeping things easy" has always been a priority when creating the poster.
​
The first run of posters are only $16.00 this year! I'm receiving a price break on the print charges that I'm more-than-happy to pass along.

Thank you -- and I hope to see you
​on the lakefront, ​under the oaks,
​
joanie​​


​​​​​​​​​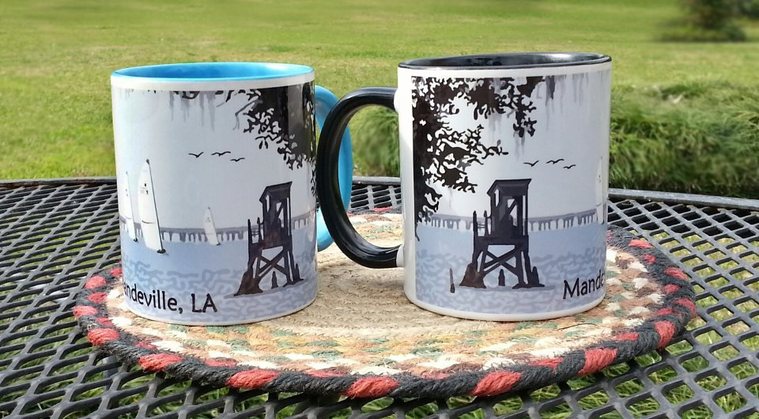 ​​​Posters are only $16.00 (includes mailing charges)

For mail orders, please send your check or money order to arrive before June 7th to:

Joan Johnston
128 North Drive
Covington, LA 70433

Be sure to include your mailing address and phone number.





Double click here to edit this text.
Double click here to edit this text.
Double click here to edit this text.
Here is a sample of the
​2022 ​Reunion Poster